Ins and Outs of Today's Organisational Coaching & Mentoring - Coaching & Mentoring: Nouvelles pratiques en entreprise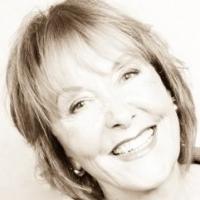 From September 20, 2018 19:00 until September 20, 2018 22:00 Save to calendar
Exceptional event

mainly oriented to our members but also to the large organisations: their line managers, their HR department and all of the persons involved in accompanying processes: internal and external coaches, mentors, supervisors...
with the support of Dr Lise Lewis, EMCC International Special Ambassador

As EMCC International Past President from 2011 till 2017, Lise is very well qualified to talk about the state of the art in coaching, mentoring and supervision, and about their future.
She will mainly consider 2 topics:
New developments in the coaching field, eg organisational coaching and the internal / external mix
Artificial Intelligence (AI) and the potential impact for coachs, mentors and coach supervisors.
Do not miss this unique chance to discover the ins and outs of today's coaching and mentoring.
The presentation will be in English and translated in French. Q&A in English, French and Dutch.
Soirée exceptionnelle avec Lise Lewis, qui était présidente d'EMCC International jusqu'à l'année dernière, autour du thème des nouveaux développements en coaching des organisations: la complémentarité entre coachs/mentors internes et coachs externes, l'impact qu'aura probablement l'intelligence artificielle sur le coaching et le mentoring... Que vous soyez Responsable RH, Leader de votre entreprise, impliqué d'une manière ou d'une autre dans l'organisation du travail et l'accompagnement des personnes, ne manquez pas cette occasion unique de rester à la pointe des connaissances actuelles.

Présentation en anglais avec traduction immédiate en français, ateliers et questions/réponses en anglais/français/néerlandais.
Agenda:
Welcome: 19h00

Event : 19h30

Networking drink: 21h30

Dinner for those who want to stay: 22h00
Location:
La Fattoria, Boulevard du Souverain 1 1170 Watermael Boitsfort